It is very simple to order on AVADAR, you just need to follow the 4 steps:
1. Find products
You find product at item of Products.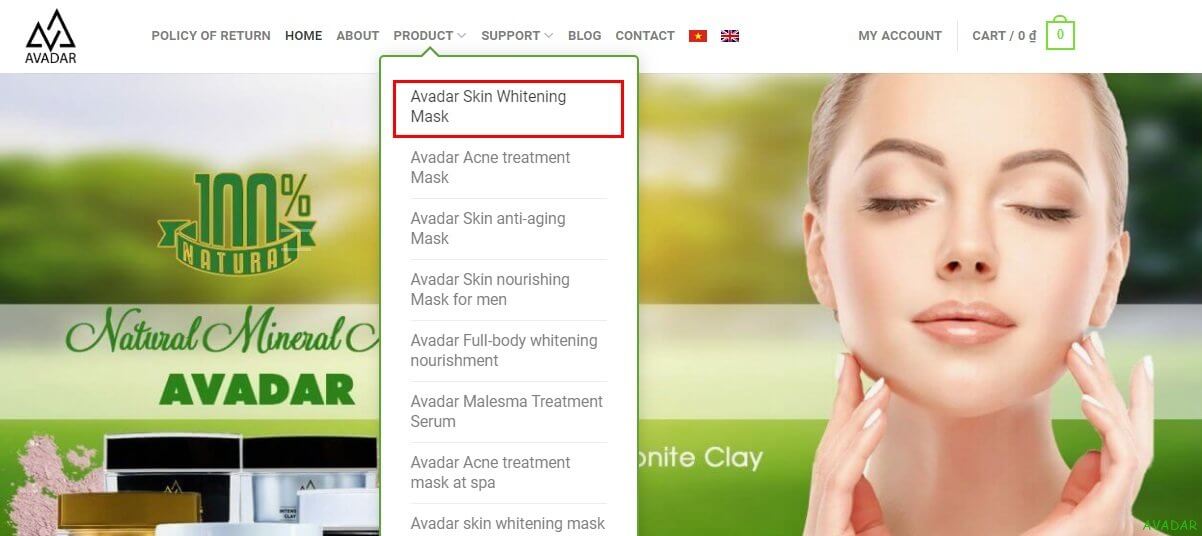 2. Add product to cart
Once you have found the desired product, simply click on the image or name of product to access the product details, then:
Step 1: Check product information, prices, promotional information, etc.
Step 2: Select the desired number
Step 3: Add to cart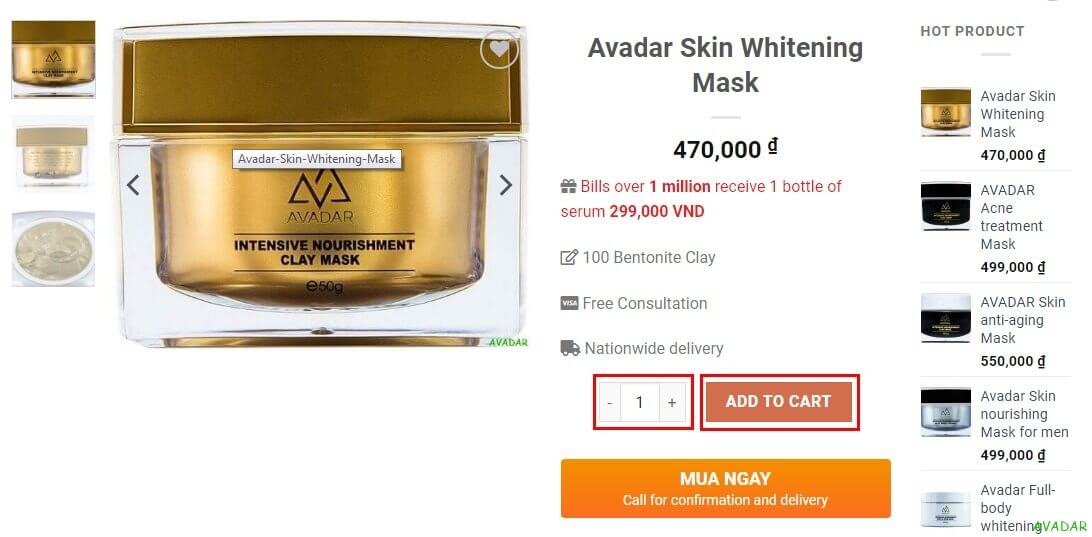 3. Check cart and order
To order various products in the same order, please follow these steps:
Select "Continue shopping" or click on the AVADAR logo to return to the home page.
Add product to cart as in Step 2.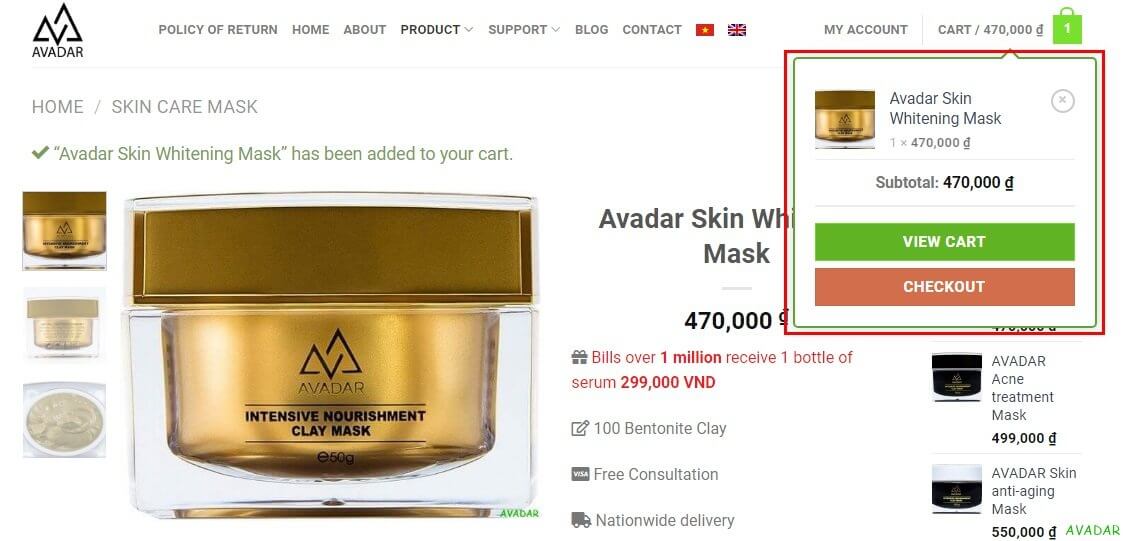 *This process can be repeated until you finish adding all necessary products to shopping cart.
After you have enough necessary products in shopping cart, do the following steps to order:
Adjust the quantity and update the shopping cart
Click "payment" to start order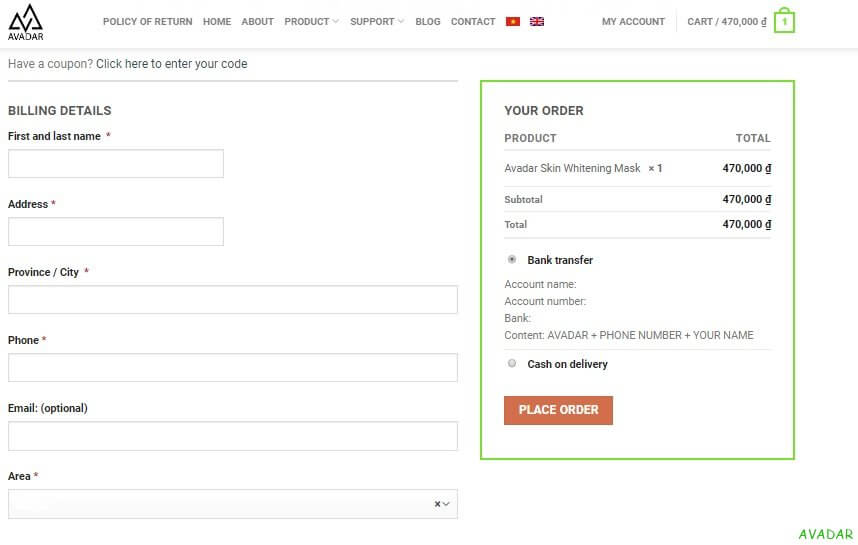 4. Filling in the order information
a. Delivery information:
The system allows you to choose 1 of the following 3 forms:
Log in account into the system: The system will automatically fill in the delivery information that you have registered to be the delivery address for the current order.
Register a new account to save the system of delivery addresses for later purchases
Select the form of purchase without an account: you need to fill in the delivery information so that AVADAR can best serve you.
b. Use discount code (if any)
If you have a discount code, use it to enjoy incentives from AVADAR for your order.

c. Payment:
There are 2 ways of payment in AVADAR for you:
Cash on Delivery (COD)
• Payment by transfer: you transfer the TOTAL amount of the order to AVADAR's account according to the following information:
If you are in the Southern region:
⭐ Bank Techcombank – Pho Co Dieu Branch.
Account name: VINADI Natural Mineral Mud Company Limited
Account No.:19133753470019.
Content: AVADAR + Phone number + Your name
If you are in the Northern region
⭐ Bank:
Account name:
Account No.:
Content: AVADAR + Phone number + Your name
(*)Note: In order for us to serve you best, remember to enter your name and phone number in the note in the transfer order.
After clicking ORDER, the system will send order confirmation information. AVADAR will contact you to confirm your order and payment form.