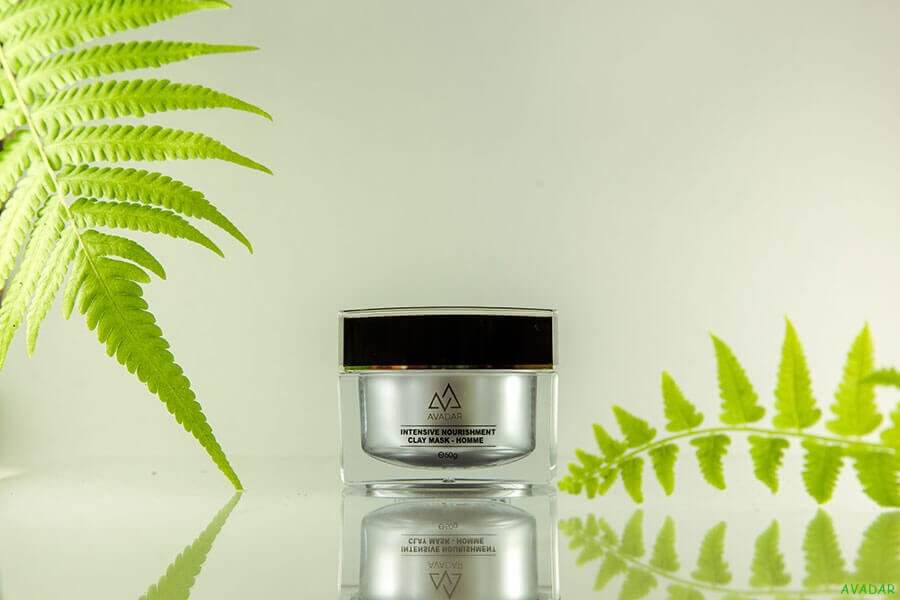 Science has indicated that there are many differences between male and female skin. For example, male skin secretes more sebum and is easier to get acne than female skin. Therefore, it is necessary to pay attention to skin care by using skin care products for men only.
Normal skin care methods often have many steps and waste more time, which makes men feel impatient to do all steps. So why don't they try to use a clay mask – Just 10-15 minutes, your skin are free of dust, sebum, dead cells, the pores are smaller with firm and toned skin
We would like to introduce the AVADAR Nourishment clay mask homme – For men – a mask for men which have ingredient from 100% of natural Bentonite clay to remove toxins, bacteria, dirt, sebum, thereby making pores become airy and clean to prevent blockages that produce acne.
USES OF AVADAR ANTI-AGING MASK
This mask has a mixture of bentonite clay which is rich in minerals of iron, magnesium, calcium, sodium, etc., promotes the absorption of nutrients for the skin to make it lighten up and abate the skin areas exposed to the sun. Thanks to the smooth structure, surface area is large to makes it easy to remove dead cells, absorb dust, cleanse, shrink pores, thereby helping men have a firm and smooth skin. Men's skin structure is 25% thicker than women, so the amount of oil secreted is quite large. In face up with that problem, this mask will be a solution for men's skin thanks to the ability of removing sebum, deeply cleaning and preventing acne.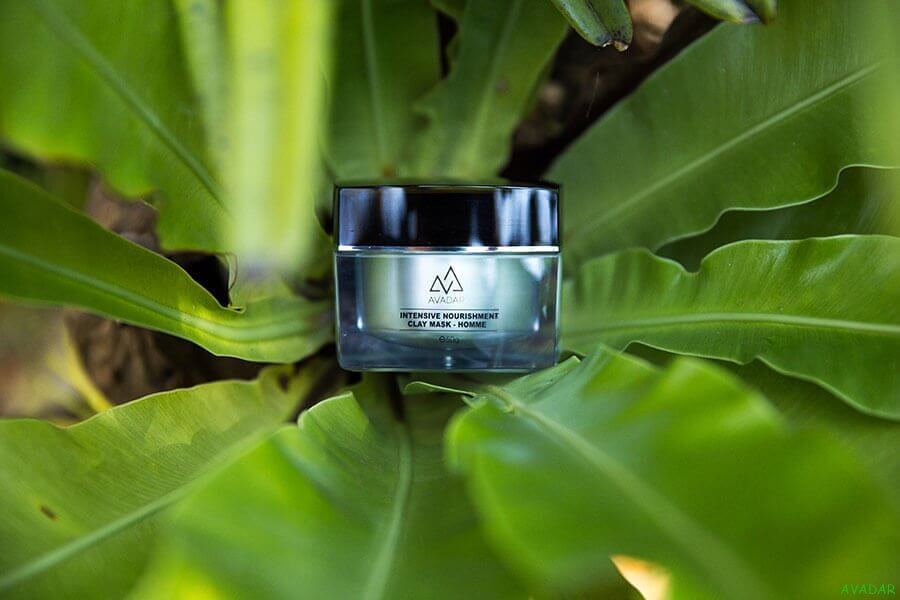 Instructions for use: Use on the face at areas such as T-area, chin, cheeks, oily areas, acne areas for 10-15 minutes. When the mask is dry, wash with warm water and massage gently. At that time, you will see that the skin is tighter, brighter, and the bruise of acne is faded. Dry acne surface is easy to remove and the skin is extremely clear. This mask is suitable for all male skin types.
Use two or three times/day
Suitable skin type: Specialized products for men's skin.